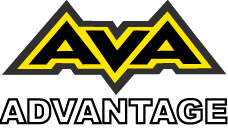 Bos Idylle
Cartridge Revalve and Redesigned High Speed Adjuster
Improves performance, tunability and fork dive.
This will make your fork feel like a completely different fork, the modifications increase the speed sensitive damping range. I.E. less dependence of bleed and more emphasis on valving.
Low speed damping that's firm but still blows-off to be plush on small bumps,
Added midvalves reduce fork dive that eases the fork through the travel without harshness,
Redesigned high speed adjuster, No more high speed compression spikes, wider adjustment range without harshness.
Low speed compression and rebound adjusters help fine tune the valving as to how it transitions from low to mid and when the high speed valving kicks in.
We also recommend defeating the FCV feature on the 2016 models with our modifications.

Bos Idylle

Cartridge Revalve and Set-up Service

Custom revalving for rider weight and style, redesigned high speed compression adjustment, progressive 2 stage compression and rebound valving shims, installation of midvalves, lighter check valve springs. We also recommend defeating the FCV with our modifications.

Send Damper Cartridge to us for service, not available as self-install kit.

Available for all models of
Idylle

High Speed Mods only apply to Forks with this feature.
e-mail at
Want us to remove your cartridge and do the install work?
Ship us your fork, we will install your new cartridge
includes Spectro 85/150 Oil
Add option here, does not include shipping back to you, we will adjust your shipping total depending on where you live in the world and send you a Paypal invoice for the difference. This is not a rebuild, it assumes your fork is in good working condition with no leaks or scratches on the stanchions.
Price $100

:

techinfo@avalanchedownhillracing.com