Fox 40/49 and Marzocchi Bomber 58
Open Bath Cartridge and Adaptor Kit

Technology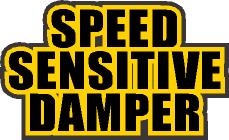 The best performance modification you will ever do to your fork!
Complete replacement of the damper with our open bath cartridge!
This will make your fork feel like a completely different fork, because it is!

Low speed damping that's firm but still blows-off to be plush on small bumps,
Reduced fork dive that eases the fork through the travel without harshness,
No more high speed compression spikes and no more bottoming with the optional ABS system.

Low speed compression and rebound adjusters help fine tune the valving as to
how it transitions from low to mid and when the high speed kicks in.
Much more effective than the other dampers attempt to add high speed adjustment without the proper shim stack.
Open Bath Cartridge system for better lubrication, smoother action and virtually maintenance free.
External low speed compression and low speed rebound adjusters
Internal revalvable custom high speed compression and rebound valving.
Internal Anti-dive Midvalve.
Optional ABS when using coil kits and when air progression is not enough to prevent bottoming
Optional FvAT/HSB System
Includes the 20 mm Cartridge Damper Kit Insert and fork cap adaptor.
Self install kit, user serviceable and revalvable.
All cartridges are optimized for current travel.
If you plan on changing the travel in the future, please let us know so the proper cartridge tube can be installed.
For details on Cartridge click here:
To order tools, revalving kits, and replacement adaptors click here:
Weight grams 300 grams plus oil.
(Fox Fit RC2 Cartridge -approx.300 grams filled with oil).
Specifications
• Replacement open bath maintenance free speed sensitive damper assembly, "set it and forget it"
• 20 mm ID damper tube with shimmed 4 port MX style compression and rebound valving pistons
• Upper fork cap adjuster screw with 22 clicks of activated low speed rebound
• Base valve adjuster screw with 22 clicks of activated low speed compression adjustment
• Optional Hydraulic Anti-Bottoming System (ABS) for end of stroke bottoming resistance
• Speed sensitive multi-stage shimmed compression, midvalves and rebound valving
• Custom valved and set-up for each rider with printed set-up charts
• Fork spring and air pressure recommendations help us tune to to your weight riding style
• Midvalve kit included with standard cartridge to prevent fork dive, adds low speed compression without
harshness, optional midvalve revalving shim kit and set-up charts available
• Designed to be self-installed or send it to us for installation if you need us to do the install
• Weight approx. 300 grams
Need us to install it for you, just send your fork to us and we will install it for $129 including Spectro 85/150 oil.
*Self install kit assumes good working knowledge of internals and service procedures.


• Optional FvAT/HSB
Floating Valving Assisted Threshold High Speed Blow-off System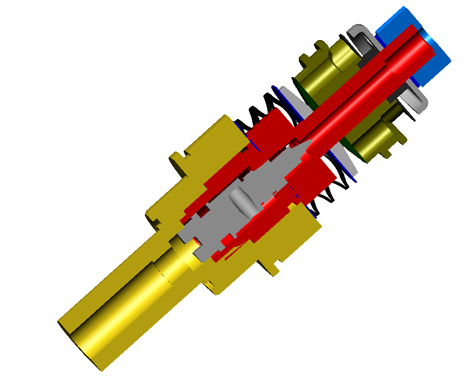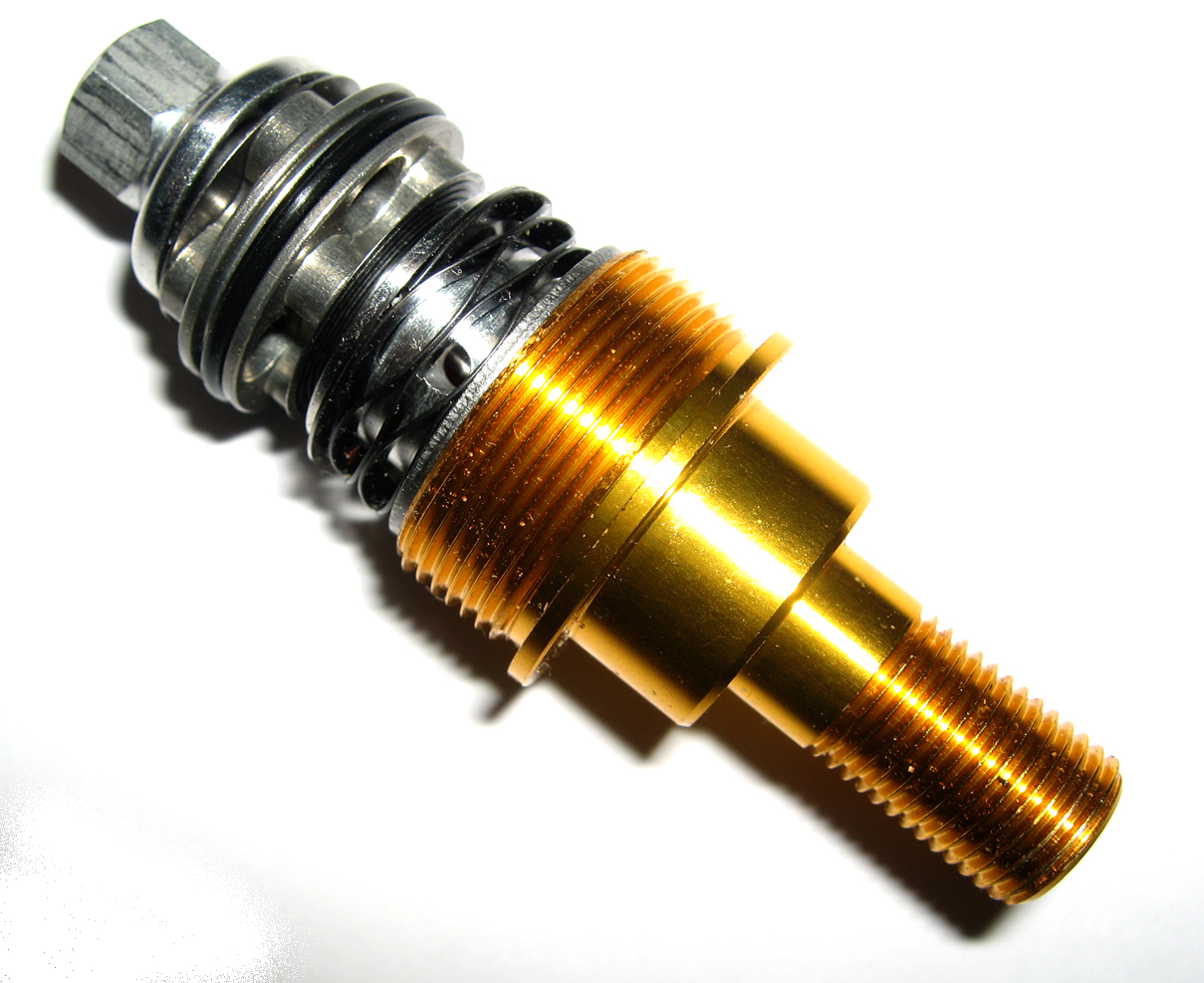 click here to add it to your cartridge
For the firmer feel without harshness, have that big hit set-up that still feels plush on square edged bumps!
Also
Available for those who want to fiddle with their set-up:
• Optional revalving kit for compression and rebound pistons, with revalving set-up charts