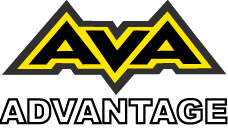 Marzocchi 888 38mm Dual Damper (DD) Cartridge and Adaptor Kit
The ultimate drop fork or Bigger than usual guy setup.

Dual 20 mm Cartridge Damper Kits with 2-fork rebound adjuster caps, Dual ABS cone/lower casting adaptors, 2-oil lock adaptor rings, 2-adaptor arbor sealing nuts,
2-cartridge cap slider tube guide rings, spring seat adaptors and oil lock snaprings.
Self install kit includes custom valving, midValves and custom rated dual steel springs
Fits all 38mm Marzocchi 888.
Need us to install it for you, just send your fork to us and we will install it for $100 including Spectro 85/150 oil.
e-mail at :

techinfo@avalanchedownhillracing.com