Add external preload adjustment to your Boxxer Team/RC2C/R2C2
Race/RC requires stock Team/RC2C Bottom-Out fork cap purchased from Rockshox
In the stock fork you have to remove the fork cap and
add or remove plastic 3 mm preload washers to set your fork sag.
This allows for external preload adjustment and is infinitely adjustable from 0 to 10 mm.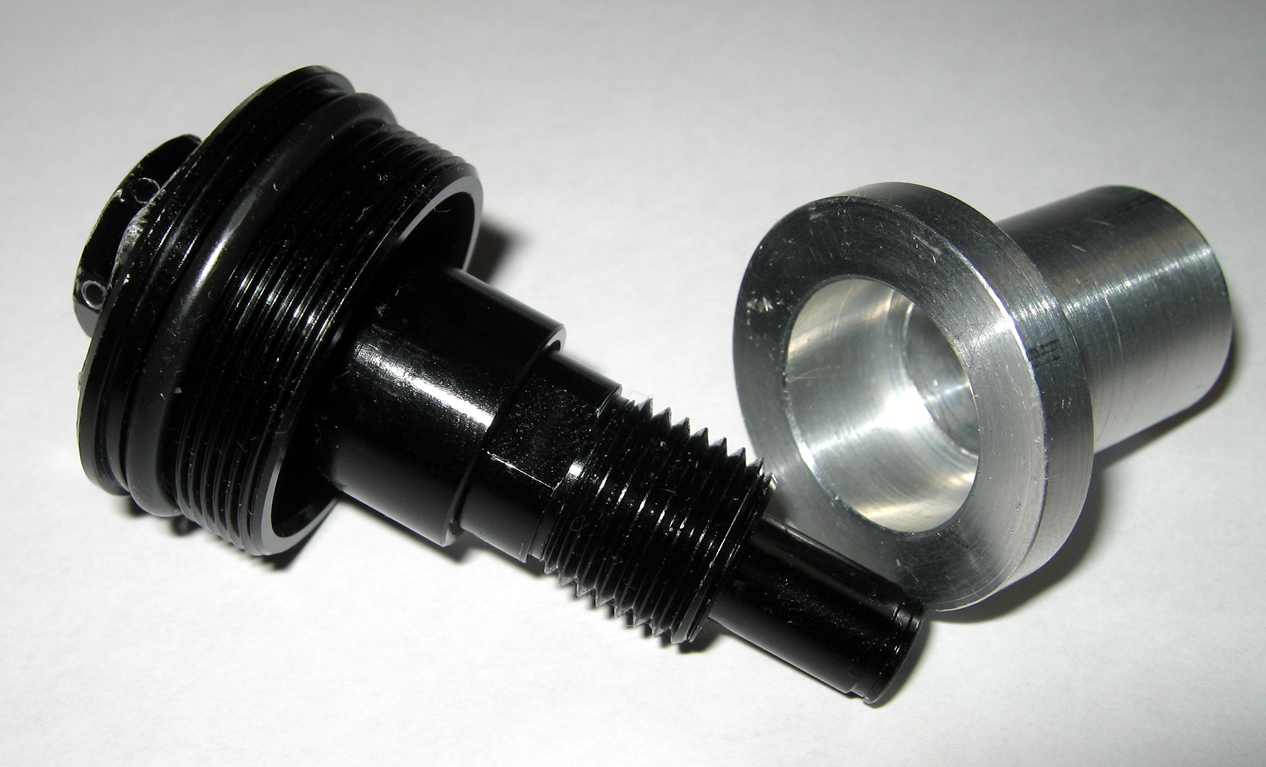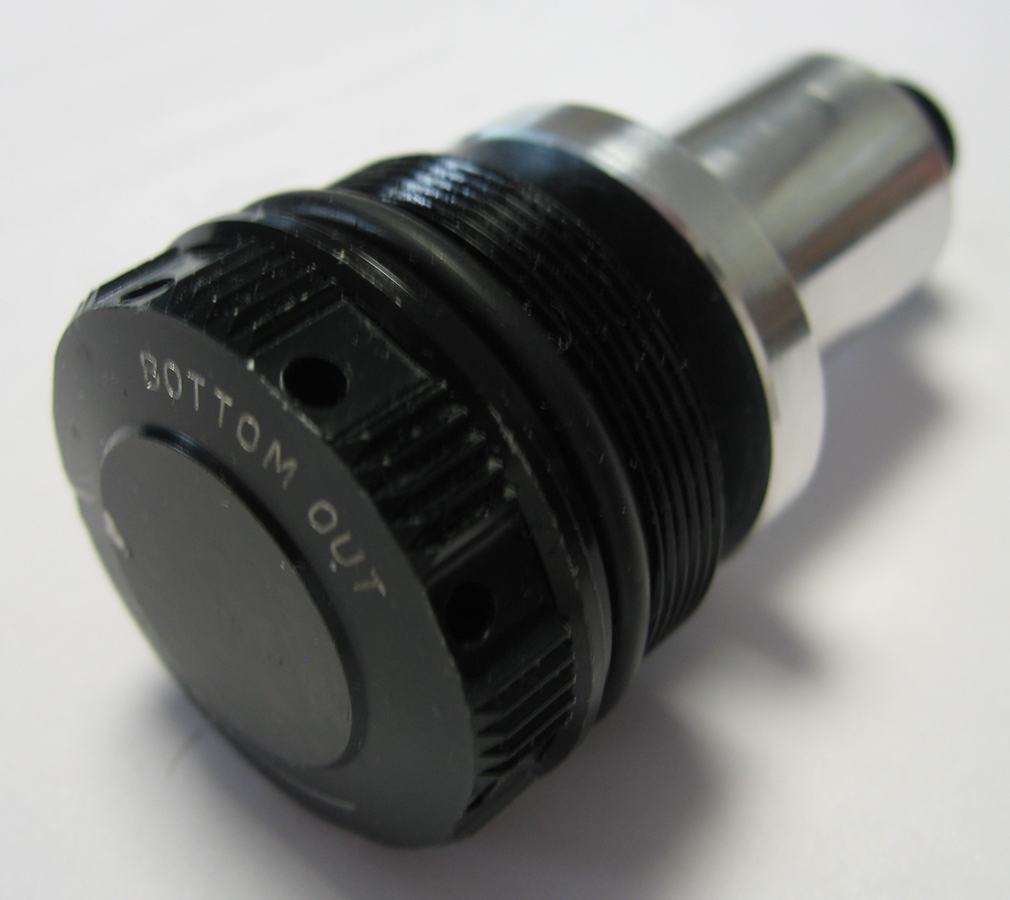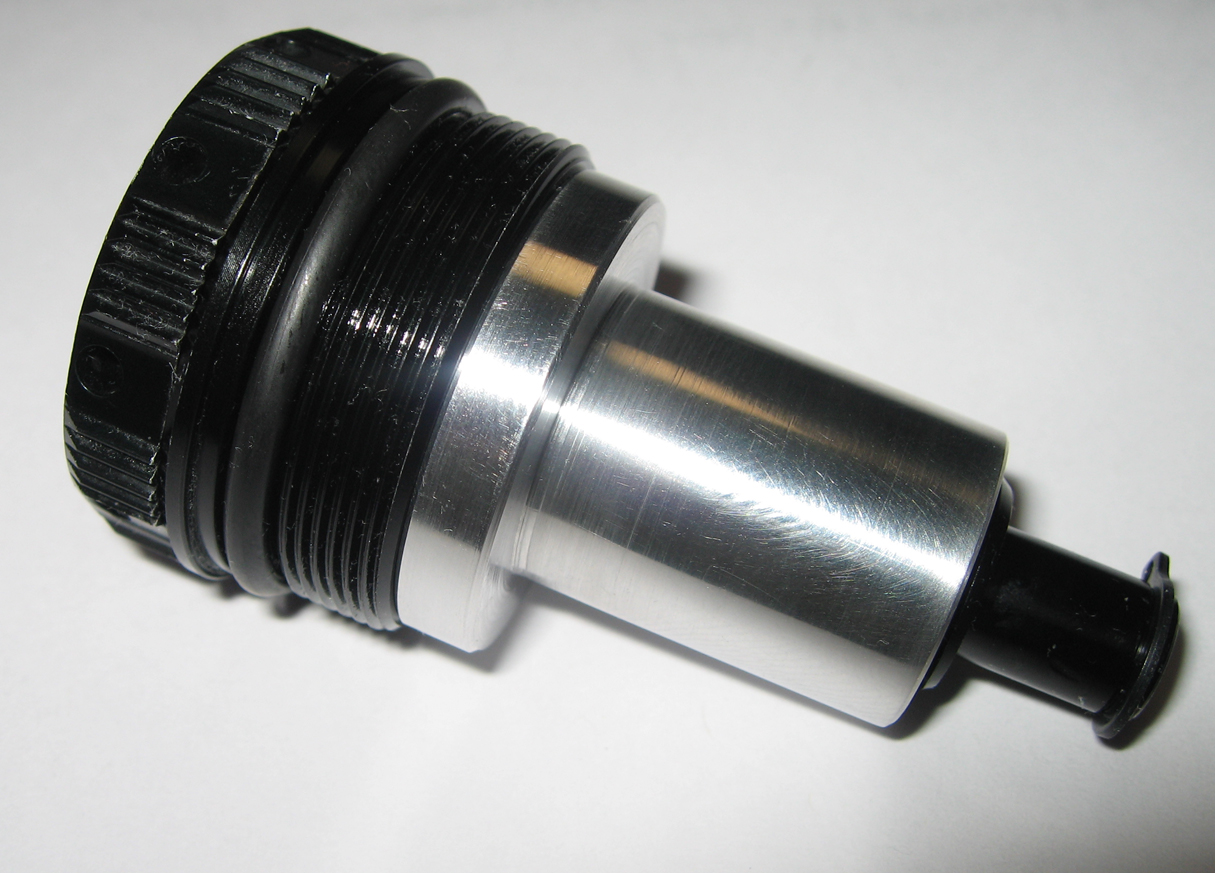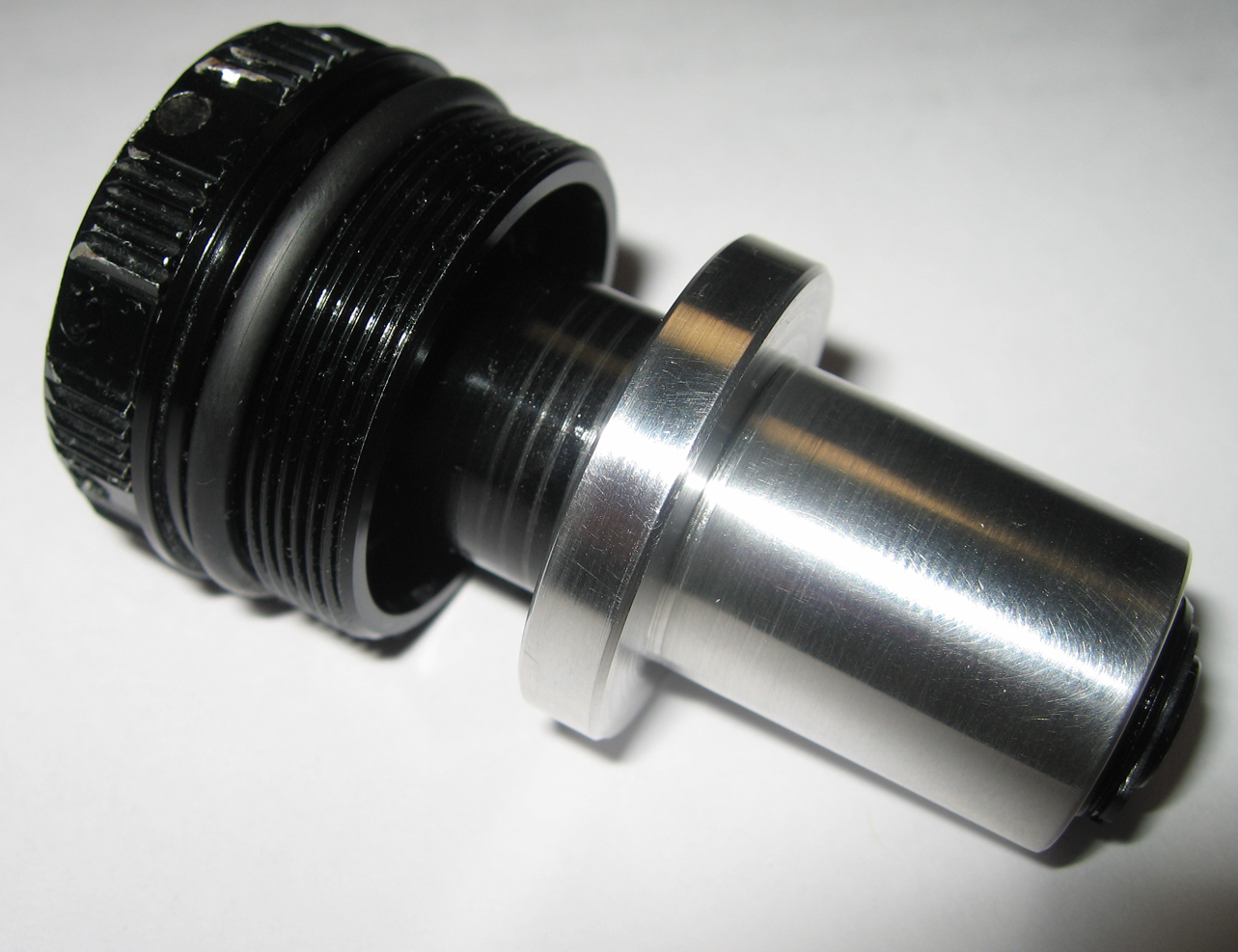 Boxxer 2010-2013 Bottom-Out/Dropstop fork cap with Dropstop removed
Easy installation, threads on by hand, no machining required.
Remove the Drop-stop rod from fork cap and replace with our preload adaptor.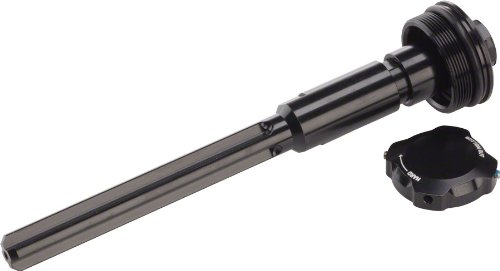 This allows for adjustment from 0 to 10 mm
Approximately 8 turns with dropstop knob.
Add option here
Price $29.95
out of stock