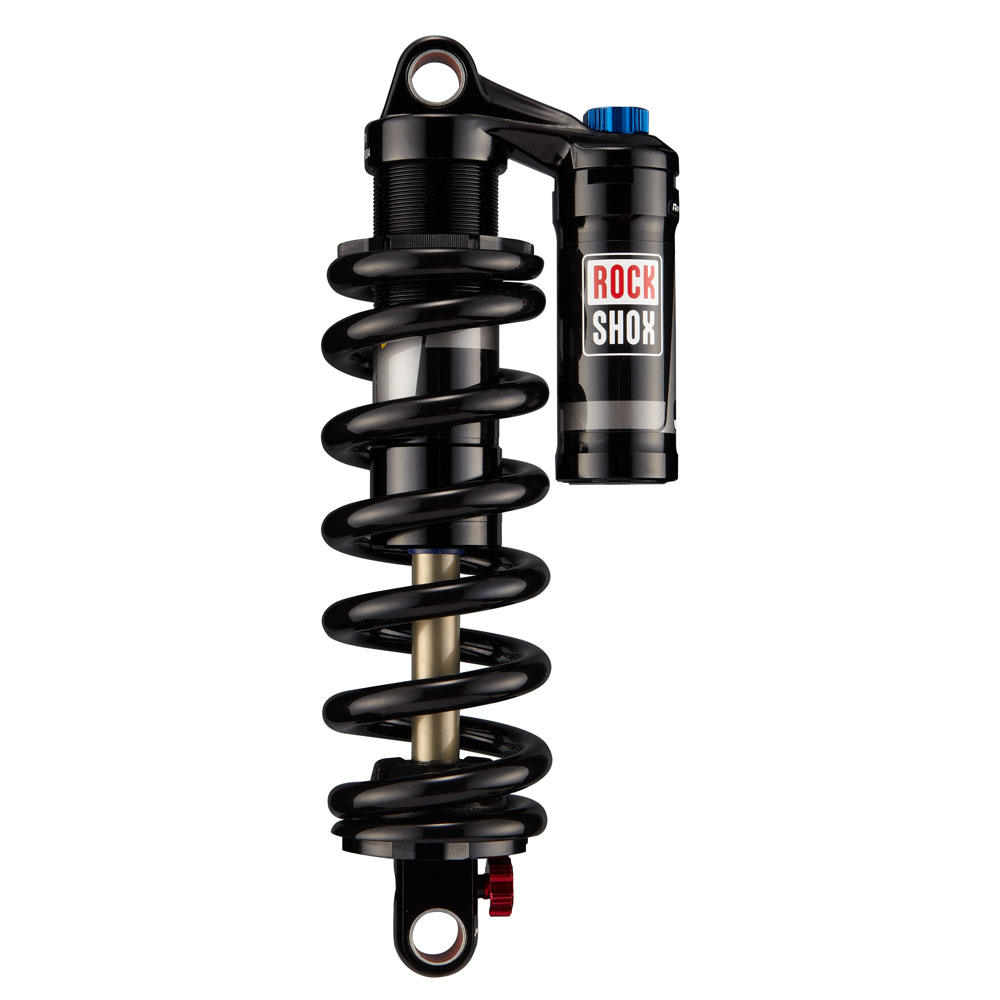 Technical discussion:
.

High and mid speed compression system is controlled by the custom valved speed sensitive shimmed compression main piston. This is set-up to match the leverage and rider terrain.
Mid and high speed rebound is controlled by a custom valved shim stack to match the riders weight
(correct coil spring rate) and the leverage of the frame.
Low speed rebound can now be fine tuned by the red rebound knob,

Includes custom revalve and setup for rider, frame leverage and conditions

We will recommend the spring rate needed to match your weight to the leverage.
Optional Shape factor bottom out bumper.
Also includes complete rebuild service, oil, nitrogen charge and typical wear parts* included in price.
New lower friction, higher temperature shaft seal and IFP seal.
*(Typical wear parts: shaft seal, reducer DU bushings, and o-rings)
**The shock must be in good working condition with no scratches or dents on moving parts.
Service interval will remain the same as before the modifications)