for most of today's 8 inch forks

5th Element and Swinger
We at Avalanche will be making your favorite fork or shock better!
5th Element and Swinger Coil over speed sensitive valving conversion kit ... eliminates platform position damping with plush progressive speed sensitive damping. Installed from $179, assumes shock is in good mechanical condition, i.e. not dents in shaft or broken eyes.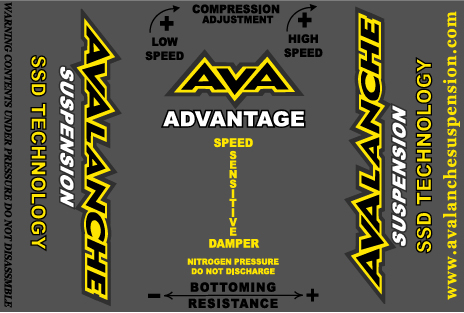 New shock Decal available soon for your 5th Upgrade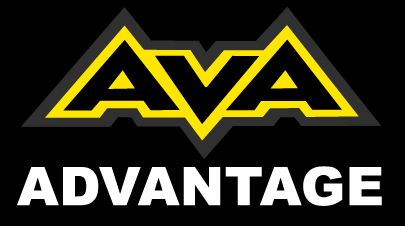 Marzocchi 888 Forks
Marzocchi 888 anti-bottoming system...eliminates bottoming with hydraulic end of stroke oil lock chambers, allows for softer initial settings and lower oil heights for a plusher ride. Installed from $179, assumes forks are in good working condition.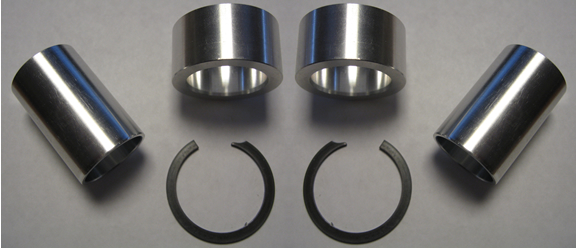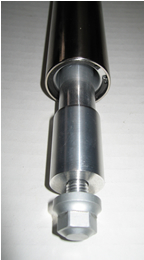 Piggyback ala Carte
We at Avalanche will be selling our piggyback shock in kit form. Build your shock yourself in any size and stroke with our piggyback kit.
We are also going to offer the DHS remote reservoir kit as an add-on option to the above kit. This will include two DHS shock bodies, various hose lengths, hose fittings, and the remote reservoir. This will allow remote placement of the reservoir for those hard to fit frames.
Kit includes shock shafts, shock bodies, bottom eyes, stroke reducers, valving shims, optional compression adjuster valve springs, bladder and floating piston reservoirs. Instructional DVD and valving charts allow you to change the shock eye to eye, stroke, reservoir size and damping curves to suit your new frame.
You will never have to buy a new shock again! Service and revalve your own shock to your needs. Kit allows for all popular shock sizes such as 7.5 x 2.0, 7.875 x 2.25, 8.5 x 2.5, 8.75 x 2.75, 9.0 x 3.0 and 9.5 x 3.0 and almost everything in between.
Call us for details, pricing and options available.
Marazk
Chubie shown with a 8.75 x 2.75