Fox 40 RC2/RC/R Cartridge and Adaptor Kit
Technology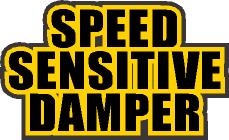 The best performance modification you will ever do to your fork!.
Semi-sealed cartridge and open bath ABS system for better lubrication and to minimize oil volume.
Smart Adjust Threshold Compression Damping System ™
Removes harshness out of firmer low speed compression settings.
Allows you to add compression for a firmer ride and auto adjusts for higher speed hits.
Optional user reconfigurable for progressive, linear and regressive threshold settings.
User serviceable, uses auto volume pressure spring system, no bladder or nitrogen charging required.
For details click here: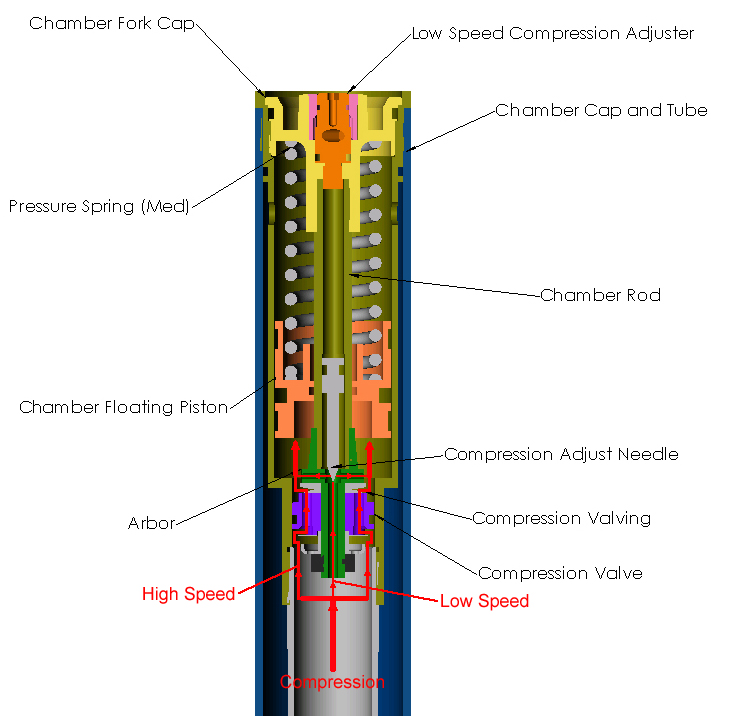 Cartridge ships with the internal damper oil already installed. (Spectro 85/150)
External low speed compression and rebound adjusters, Internal revalvable custom high speed compression and rebound valving, threshold reconfigurable.
Internal Anti-dive MidValving with optional shim kit for custom tuning.
Includes the 20 mm Cartridge Damper Kit Insert, ABS cone/lower casting adaptor, adaptor arbor sealing nut, oil lock adaptor ring
and oil lock snap ring.
Self install kit includes custom valving, and MidValves.
Optional Pressure springs Soft, Hard, and Regressive available
Optional Smart Adjust Progressive, Linear, and Regressive systems available.
Weight 450 grams (Fox Fit Cart 314 grams) filled with oil.
Fits all Fox 40 Float/RC2 Fit/RC2/R Models.
Specifications
• Replacement open bath maintenance free speed sensitive damper assembly, "set it and forget it"
• 20 mm ID damper tube with shimmed 4 port MX style compression and rebound valving pistons
• Upper fork cap adjuster screw with 22 clicks of low speed compression
• Base valve adjuster screw with 22 clicks of low speed rebound adjustment
• Hydraulic Anti-Bottoming System (ABS) for end of stroke bottoming resistance
• Speed sensitive multi-stage shimmed compression, midvalves and rebound valving
• Custom valved and set-up for each rider with printed set-up charts
• Fork spring and air pressure recomendations help us tune to to your weight riding style
• Midvalve kit included with standard cartridge to prevent fork dive, adds low speed compression without harshness, optional midvalve revalving shim kit and set-up charts available
• Optional revalving kit for compression and rebound pistons, with revalving set-up charts
• Optional HSB compression blow-off system for the firmer feel with-out harshness
• Designed to be self-installed or send it to us for installation if you need us to do the install
*Self install kit assumes good working knowledge of internals and service procedures.
Need us to install it for you, just send your fork to us and we will install it for $100 including Spectro 85/150 oil.
Buy an older version or the 40R fork and install the our cartridge.
You end up with a new Fox 40 with our better performing cartridge.